China's Emerging E-cigarette Market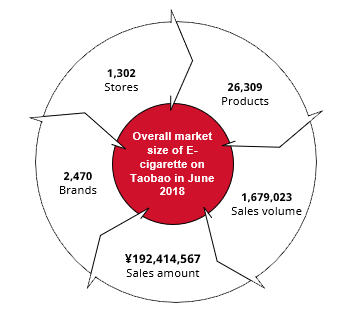 The Chinese e-cigarette market is growing quickly but is still fairly undeveloped. As the market expands, regulation and standards are rapidly developing and stabilizing the domestic industry.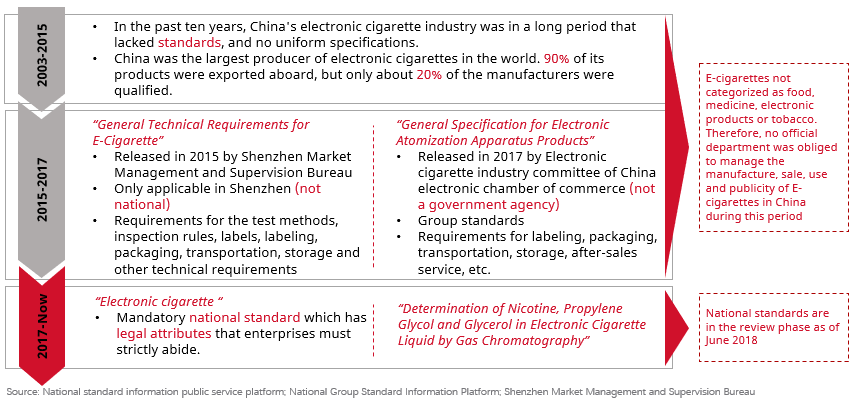 China is the top producer of e-cigarettes worldwide, but 90% of units produced are still exported.
The market is presently dominated by local players, and some top international companies have yet to fully enter the market.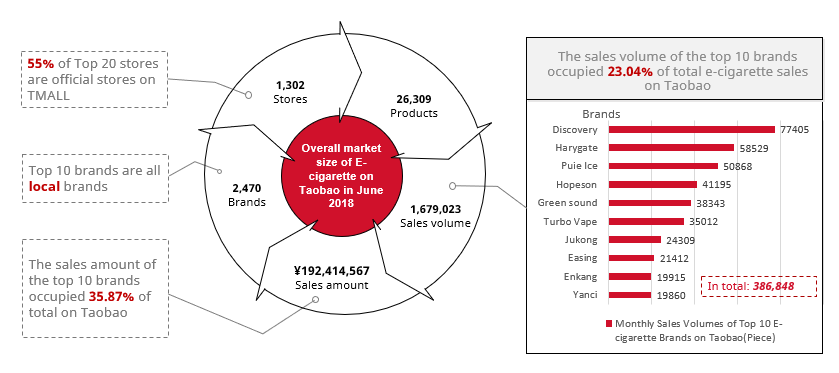 Authenticity is a top priority for consumers.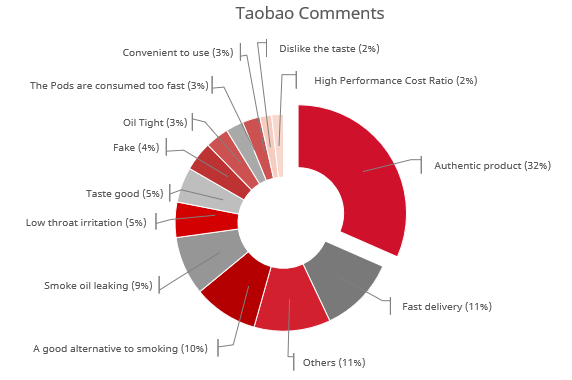 Source: Taobao.com comments on e-cigarette products